Blog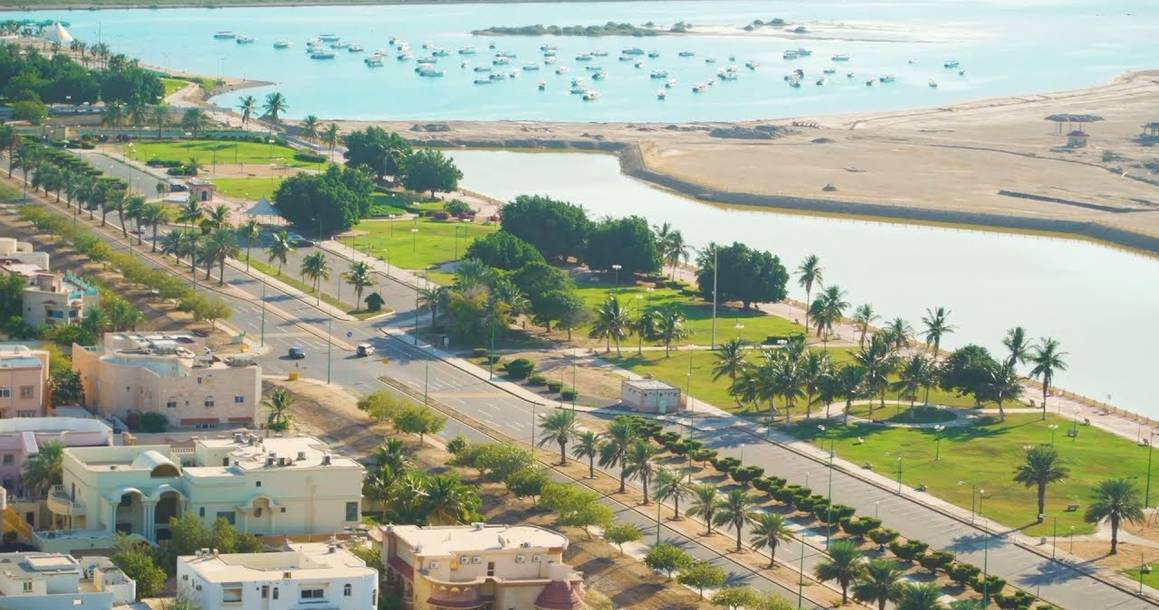 The city of water and an inspiration for merchants
Yanbu: entertainment and business in the pearl-diving capital
How can quiet cities express their beauty and calmness?
It is not surprising that Yanbu, one of the most prominent cities on the west coast of Saudi Arabia, is nicknamed the "Pearl of the Red Sea" thanks to its combination of originality, modernity, elegance, and natural beauty, and a robust infrastructure for supporting industrial development. Those features are prominent in Yanbu through an array of cultural manifestations and natural attractions. Situated in Tihama region, east of the Red Sea and 200 km west of Medina, the city enjoys a strategic location and proximity to the Kingdom's holy cities.
Moreover, with a history spanning more than 2,500 years, the city of Yanbu is characterized by its ancient origins as recounted by historians. It has emerged in the past as a port connecting several neighbouring countries, and has played a pivotal role within the spice and incense trade route between Yemen, Egypt, and the Mediterranean region. The name of the city itself, derived from "nabaa" - Arabic for water spring- is inspired by the presence of over 300 springs in it. Tourism is on the rise in this part of the Kingdom as tourists are increasingly expressing their interest in visiting this remarkable city. 
Special three-faceted division: 
Yanbu enjoys a unique location in the western part of Medina. It is bordered to the north by Al-Ula governorate and to the east by the regional headquarters and Badr province. The Red Sea borders its southern border, and its western facade is embraced by the Red Sea and Tabuk. Until 1975, Yanbu's reputation was confined to its small port, after which it became one of the Kingdom's economic strongholds and an advanced industrial hub. Furthermore, Yanbu has an exceptional internal division that houses three interior cities: Yanbu Al-Nakhal, which boasts ancient monuments and a wealth of palm trees, Yanbu Al-Bahar, the residential city and tourism area, and Yanbu Al-Sina'iya, known as the Royal Commission, which accommodates oil refineries, petrochemical plants, and various other industries. 
Yanbu, the Ideal Business City: 
Yanbu attracts entrepreneurs, business owners, and private investors from various fields, including technology, petrochemical industries, energy-intensive industries, and more, through its designated integrated and structured area, Yanbu Al-Sina'iya, which serves as an incubator for such industries.
It is known that the Royal Commission has been keen on establishing and developing cities under its mandate since its inception, in aims to align its vision with the Saudi Vision 2030. The Commission seeks to expand the Kingdom's production base and diversify sources of income by qualitatively transforming its communities. In this regard, it launched the "Yanbu Smart Industrial City" initiative under the National Transformation Program 2020, which aims to enhance amenities and communications, upgrade security and safety systems, and achieve a faster response in data technology.
Discover the depths of the 'diving capital': 
You will be amazed as you immerse yourself into an enjoyable diving experience and explore stunning visual and natural paintings at the depths of Yanbu Sea. The "diving capital" offers numerous certified centers that provide an integrated marine exploration experience combined with special equipment and professional supervision by specialized trainers to enable you to experience the depths of the Red Sea. As an initiative to promote diving tourism, the Saudi Commission for Tourism and National Heritage launched a diving festival earlier this year with the participation of 50 divers. The festival further enhances Yanbu's position on the tourism map, especially for diving enthusiasts seeking new and thrilling sea adventures.
Additionally, Yanbu provides tourists with an exceptional experience, from observing the coral reefs with bright colours and unique fish species to enjoying several air sports activities on the North Corniche. This one-of-a-kind recreational area boasts trees, landscapes, lighting, children's playgrounds, and various services and facilities with distinctive aesthetic designs and features. Tourists can also enjoy bird and turtle watching at Al Rais Beach, an ideal place to encounter migratory birds and rare sea turtles.
Your hotel choice with turquoise view in 2020:
At the end of the day, whether you are a tourist, a businessman, or a visitor with family and friends, you will surely find the perfect modern hospitality experience in Yanbu with its stunning and extraordinary beach hotels. Standing out is the five-star Yanbu Courtyard and Residence Inn, a Marriott International hotel brand operated and developed by Dur Hospitality. The hotel is strategically located on the King Abdullah Coastal Road and features 90 luxurious hotel rooms and 60 hotel apartments of various sizes, all equipped with comprehensive amenities, in addition to ample hotel facilities and services that ensure guests a comfortable stay that suits families of all sizes.
Yanbu Courtyard and Residence Inn hotel is designed in accordance with world-class standards and features a modern architectural design developed by Henning Larsen, a leading global architectural firm. Its development is expected to be completed during the fourth quarter of 2020, in conjunction with various other hotel projects under development for Dur Hospitality throughout the Kingdom.