Blog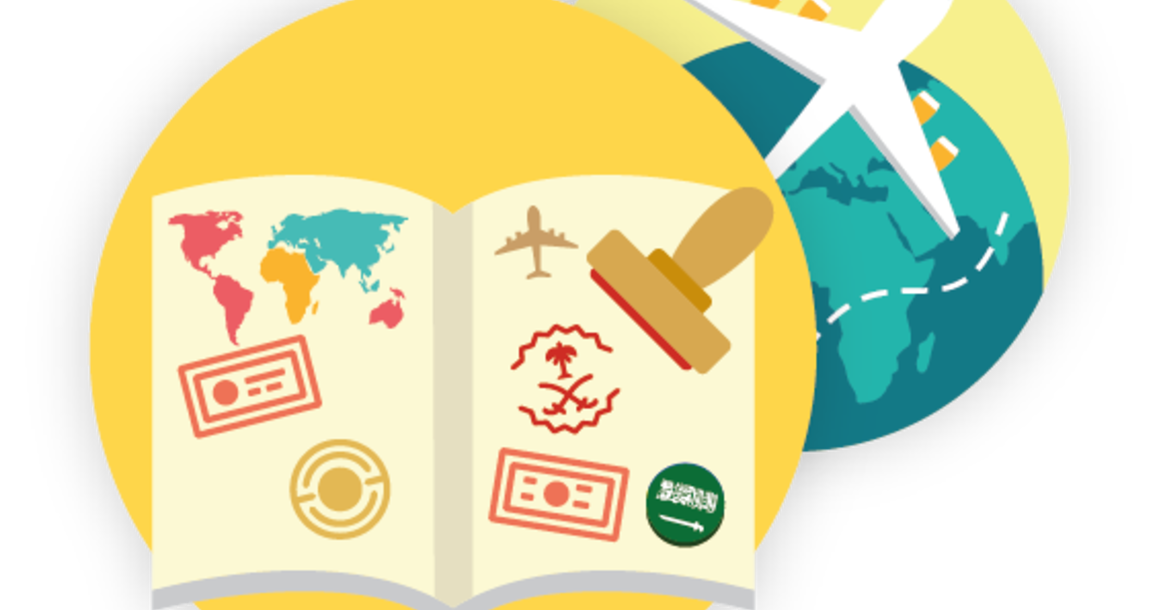 Technology key to delivering Kingdom's tourism ambitions
From e-visas to biometric data programmes, Saudi Arabia is spearheading innovations designed to open its doors to international tourists in line with Vision 2030
In 2018, Saudi Arabia marked a major milestone in the development of its burgeoning tourism industry with the introduction of a new online visa process for international tourists. 
The digital platform, known as Sharek, was introduced for the inaugural Saudia Ad Diriyah E-Prix — the opening race of the 2018/19 ABB FIA Formula E Championship – which took place in Riyadh from December 13 to 15.
It represented the first event the kingdom made accessible to international tourists and treated visiting motor racing fans from around the world to three days of gripping city-street electric car racing, live music from global artists and cultural activities.
The E Prix – and the introduction of e visas for leisure visitors to Saudi Arabia – was described as a "truly game-changing moment for Saudi Arabia" by the Vice Chairman of the General Sports Authority (GSA), Prince Abdulaziz Bin Turki AlFaisal Al Saud (source 1). 
Not only did the event demonstrate to the world the future direction of the country's ambitions for events and tourism, but it successfully implemented new visa technology that in the near future, could open the doors of Saudi Arabia to the world.
Until now, visit visas to Saudi have been restricted to pilgrims, family members of residents and business people. However, as part of the National Transformation Progamme 2020 (NTP 2020) and Vision 2030 – the kingdom's blueprints for economic diversification, both of which earmark tourism as crucial to their end goals –  liberalising the visa process to include non-Muslim leisure tourists has been identified as a priority. 
In April, The Saudi Commission for Tourism and National Heritage (SCTNH) announced that regulations for tourist visas had been completed and submitted to the higher authorities for approval. In a statement it said the NTP had adopted the tourist visa as one of the "important initiatives with high economic feasibility" (source 2).
As a result, an integrated electronic system to process and record visa transactions has been developed under the supervision of a specialised team headed by the Ministry of Communications and Information Technology.
Biometrics boost
While e-visa trials get underway, other complementary initiatives are being implemented to help facilitate arrivals into the country. 
The Saudi Ministry of Interior has piloted a programme allowing religious tourists from Malaysia and Indonesia to file biometric data in their home countries, which it has hailed a success. 
The government department is now looking to expand this to other countries, according to Naji Mohammed Al Qahtani, Director General of IT at the Saudi Ministry of Interior (source 3). 
"Tourists from those countries clear immigration much earlier than before when they had to provide finger prints and data on arrival into Saudi Arabia, and this has helped reduce the long queues at the airport during peak Hajj and Umrah seasons," he told media at this year's GITEX exhibition in Dubai 
(October 14-18).
He revealed the initiative's success was motivating the Ministry of Interior to pursue other ways to facilitate tourist arrivals into the country.
They include a centralised platform through which Saudi authorities, including customs, immigration and police can communicate and share data and documentation.
"This is now a top priority for the MoI. It will make travelling to the country easier and will also improve the efficiency of services between the various government departments," Al Qahtani told media.
The Saudi Ministry of Interior's pavilion at GITEX was designed to depict a future vision of how the country is looking to become "smarter" in its plans to handle a growing number of tourists into the country, with a view to attracting 30 million Umrah visitors by 2030 (source 4), as well as more cultural and events visitors. 
Independent research by the World Travel and Tourism Council reveals the country is on track to attract 17.68 million international tourists in total in 2018, and this is forecast to grow to 29.96 million by 2028, generating expenditure of SAR75.8 billion (US$20.21 billion) (source 5).
It's good news for hospitality
Any smart tech that helps more travellers visit Saudi sooner, from e-visas to biometrics, spells good news for Saudi's hospitality sector. Hotel room inventory is set to almost double between now and 2024, according to STR, as local and international companies align their development strategies to NTP 2020 and Vision 2030. 
There are 273 properties in the pipeline comprising 90,449 rooms, giving a significant boost to the current inventory of 403 existing hotels comprising 93,814 rooms. (source 6).
As relaxed visa rules, made possible by the latest technology, come into force, developers and operators can accelerate their expansion plans in the kingdom, rolling out a number of accommodation concepts to cater to the influx of religious, cultural and events tourists visiting the country.
Dur Hospitality, a major contributor to the development of Saudi's fast-growing hospitality sector and a key stakeholder in Vision 2030, embraces new smart technologyt as a means of facilitating more international arrivals.
The company already manages a portfolio of 20 completed projects, with 20 more under development worth SAR2.4 billion ($640 million) and most of which are scheduled for delivery between now and 2020.
Its focus is to add more properties to its portfolio under both national/homegrown brands and international brands to ensure it meets the needs of an increasingly diverse range of markets and customer preferences.
In this respect, Dur is developing properties in key destinations where domestic and international tourism are expected to boom. 
Some of its upcoming hotels cater to global business travellers, so it has partnered with international chains Marriott and InterContinental Hotels Group (IHG) because of their extensive brand recognition and renowned loyalty programmes, while for the domestic and religious tourism markets, its home-grown brands, including spiritual hospitality concept Makarem, meet their needs well.
The plan is to develop 10 new Makarem projects over the next five years, rising to the government's aforementioned challenge of attracting 30 million Umrah visitors by 2030.
And while the government continues to roll out technology designed to make it easier for tourists to visit Saudi Arabia, hospitality firms including Dur are rolling out guest-centric innovations too. 
The hospitality specialist has already launched the highly-successful Makarem mobile app to enhance the guest experience and is currently researching new ways to further improve engagement with its existing and potential customers (source 7). More announcements on its progress are anticipated soon.
Smart tech for the future
Saudi Arabia is looking to become a regional leader in innovation as part of Vision 2030 and is taking a holistic approach, with all growth industries looking at how smart technology can help deliver socio-economic goals. 
The tourism sector is taking the lead, and aside from visa advancements, key agencies such as the SCTNH are overhauling their business processes, with President, His Royal Highness Prince Sultan bin Salman bin Abdul-Aziz, recently issuing a decision to establish the 'Digital Transformation Center' (source 8).
This will make digital technology the "catalyst and engine base" for the development of the SCTNH across all areas of its business, with the onus on ensuring it delivers on Vision 2030 goals.
Meanwhile, Saudi is forging ahead with its futuristic Neom project – a $500 billion tourist-focused cross-border city in the far north west of the kingdom, in Tabuk.
Declared the world's first smart city it will create an earth-friendly, post-oil atmosphere, with robots performing functions such as security, logistics, home delivery, and caregiving. Neom, a totally utopian city, will also be powered by wind and solar energy and feature self-learning traffic systems, passenger drones and much more (source 9).
With hospitality and entertainment focal points of this economic zone, it will further boost Saudi's position as a modern country, led by innovation and leading-edge technology and providing a visitor experience that many around the world may wish to emulate.