Blog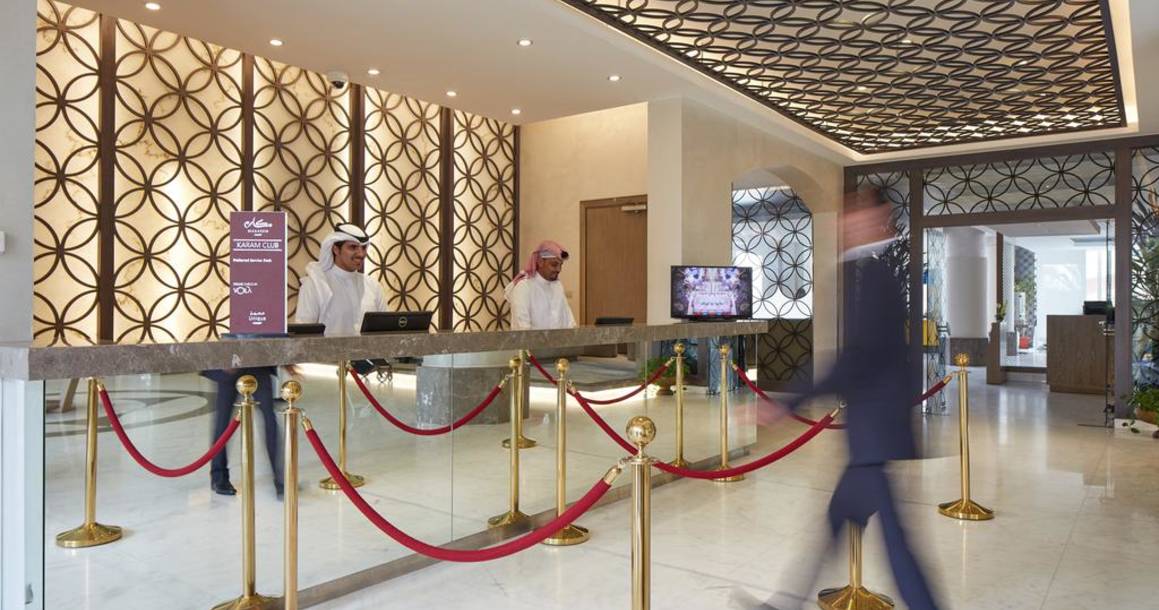 Guest and staff satisfaction crucial to hotel operations success
Putting systems in place that put people first will pay dividends for savvy hospitality firms
The hotel market in Saudi Arabia is on the brink of a major boom, fuelled by the economic diversification ambitions set out in Vision 2030.
More than US$3.9 billion-worth of hospitality contracts are set to be awarded in Saudi Arabia over the next five years, according to MEED Projects, while available guestroom inventory will double between now and 2024, with some 273 properties pipelined delivering 90,449 rooms, STR has revealed (1).
With the influx of new brands and hospitality concepts entering the market, competition is fierce, and to succeed, hospitality companies must take a highly-strategic approach to hotel operations.
Of course, minimising costs and maximising profitability – and therefore driving robust owner and investor returns – will always remain a priority, but a long-term and sustainable approach must be pursued in order to achieve this.
It calls for investment in technology and systems that put people first – both hotel guests and staff – by focusing on ways to improve their experience and their satisfaction levels.
Enhancing the guest experience
As the kingdom's hospitality market becomes more competitive, so guests are becoming more discerning. Gaining their loyalty is crucial and it requires a multi-faceted operational approach.
Loyalty programmes continue to play an important role, but guests are already demanding more from them. They expect loyalty programmes to be personalised, reflecting their lifestyle and their travel behaviours, rather than a one-size-fits-all points and discount focused strategy.
Modern travellers expect hotels to be intuitive and engage them with meaningful communication before, during and after their stay. They demand a seamless 'journey', personalised products, services and offers, as well as an authentic experience, and this is where guest-centric technology, combined with intuitive face-to-face service, deliver a winning formula. 
Through effective Customer Relationship Management systems that are seamlessly integrated with other solutions such as revenue management applications, hotels can personalise their loyalty programmes and their guest's stay, simultaneously boosting profitability in the short- and long-term.
Sustainability takes centre stage
There are many elements that combined, improve guest satisfaction and profitability, and personalised tech-driven experiences aside, sustainable practices have become a focal point of hotel operations. 
Guests are becoming increasingly aware of how their travel plans impact the environment and the people in the destinations they visit and are opting for hotels that 'give back' to both.
Savvy hospitality firms can roll out several measures to promote sustainability, supporting local communities and protecting the environment in the destinations where their properties are located and reducing costs at the same time.
Measures range from using eco-friendly materials and design in their hotel build and employing members of the local community or engaging their services, to sourcing local produce, introducing technology that improves the in-room experience and saves energy, as well as adopting waste reduction strategies.
Why staff satisfaction matters
In Saudi Arabia, in line with Saudisation ambitions set out in Vision 2030, employing members of the local community is now a major objective of every hospitality firm operating in the kingdom. This strategy paves the way for sustainable economic growth, through knowledge enhancement and the creation of job opportunities in a wide range of sectors, with tourism and hospitality among those earmarked for development.
However, to be truly successful, hotel operators in Saudi Arabia must treat Saudisation as one component of a much broader Human Resources strategy – one that encompasses staff development, training and satisfaction. Today, this approach is essential to ensuring hotel operations not only run smoothly and efficiently, but are led by employees who are well looked after and therefore, deliver the finest standards of service to guests. 
Happy guests make loyal guests and lead to profitability and longevity in business.
Investing in staff welfare and training is therefore paramount, ensuring employees are well grounded in a range of hard and soft skills and encouraged to reach their potential through effective personal development programmes. Hotel employees should be equipped to leverage new technology that helps them understand guest expectations, while trained to meet the personal needs of each customer through intuition and an understanding of how to execute highest service standards.
Best practice in motion 
Dur Hospitality, a company with more than four decades of experience in Saudi Arabia's hotel market, has reviewed and enhanced its hotel operations as it prepares to expand its portfolio of properties in line with Vision 2030 goals.
In 2018, the company rolled out several initiatives designed to enhance guest loyalty and improve efficiency and profitability, all of which were highly successful, despite increased market competition and challenging economic conditions.  
The organisation partnered with major hospitality technology providers to adopt several leading-edge solutions. They included a Central Reservations System (CRS) that has optimised sales through every channel; a Revenue Management Solution for its home-grown brand, Makarem Hotels, which has delivered results above the market average; and an online platform for business intelligence, enabling Dur to drive more effective engagement with its guests and better respond to their needs, as well as market trends.
With a more accurate and intimate understanding of guest booking trends and preferences, Dur has refocused its channel and revenue management strategies to great effect.
At the same time, the company has reinforced its commitment to its team of hospitality professionals by investing in the latest staff satisfaction survey and measurement software. This has helped Dur Hospitality to improve employee engagement and identify staff management priorities as part of its ongoing commitment to colleague development.
In 2018, the hospitality specialist also provided training opportunities for more than 400 employees. They took part in Makarem's 'My Journey' programme, which focuses on providing personalised and intuitive services to the brand's valued guests and as a result, the guest satisfaction rate at Makarem exceeded 84% in December 2018 alone. 
Staff were also trained in the new CRS, revenue management and business intelligence solutions in 2018 – a move that empowered them to do their jobs better.
The combination of technology and soft skills training undertaken by employees has proven highly effective, taking the guest experience to new heights, generating loyalty and boosting the bottom line.
As a leading hospitality firm in Saudi Arabia and a key stakeholder in delivering on the ambitions set out in Vision 2030, Dur Hospitality is not only a pioneer of new accommodation concepts, but of hotel operations strategies that meet guest, staff and market requirements.
The company is a trailblazer of Saudisation, with Saudi Nationals accounting for more than 36% of its workforce, as well as robust Corporate Social Responsibility (CSR) programmes that tackle social and environment issues across the kingdom. In addition, Dur Hospitality's green practices, from energy-efficient hotel design to fair-trade purchasing policies, set the company apart in Saudi Arabia and appeal to eco-conscious travellers, particularly religious tourists staying at Makarem properties who consider social awareness an essential element of their spiritual journey.
A holistic approach to hotel operations is the only way forward as Saudi Arabia's hospitality market rapidly matures. 
The most successful operators will be those who look at the big picture, adapt to local and global trends, invest in technology and staff, and deliver the most authentic, engaging and consistent standards of service to guests.
This will encourage employee and guest loyalty, driving long-term business gains through growth and stability.
SOURCE
1.    SHIC press release